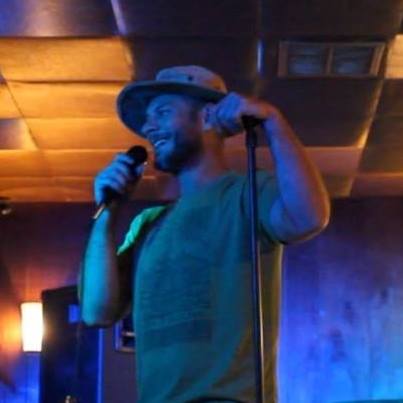 Comedian could lose radio show after calling black public health director a racial insult
[ad_1]
Jason Robo, a 39-year-old comedian, could lose his radio show after hurling a racial insult at San Diego County Public Health Director Wilma Wooten, who is black.
"You should quit, [Nora] Vargas. I can't wait for your arteries to get clogged. They don't do it fast enough. And Nathan [Fletcher], you should kill yourself, a dishonorable discharge would blow your brains out. [Terra] Lawson-Remer, I like to call you a little monkey. I would like to see you hang from a tree. And [Dr. Wilma] Wooten, you're fucking King Aunt Jemima ", Robo said at a meeting on Tuesday held by the San Diego County Board of Supervisors regarding the COVID vaccine mandate.
San Diego County Board Vice President and Supervisor Nora Vargas immediately interrupted Robo after insulting Wooten and asking for his microphone to be turned off.
The comedian is prone to losing his Humboldt County radio show due to his racist remarks, according to the San Diego Times. Robo's two-hour show aired Saturdays on the KMUD radio station.
After hearing Robo's comments, KMUD chief information officer Lauren Schmitt said in a statement that "immediate action was being taken."
While it is not yet confirmed whether Robo's show will be canceled, Schmitt said the station denounced the "several deplorable statements" that Robo, a KMUD volunteer, made at the meeting and that it discusses the fate of its future broadcasts.
"The volunteer programmer in question has little or no direct relationship with the station as their pre-recorded show is being submitted," the statement said, according to the. San Diego Times. "We would like to be clear that their opinions do not reflect our values. Although these statements were made on an outside platform, we have started the discussion about their future as a volunteer."
"While we understand the importance of free speech, we recognize the difference between this and hate speech. KMUD is dedicated to diversity, acceptance and understanding," said the director of the information from KMUD.
News week contacted KMUD and Robo for comment.
Responding to questions about his comments at Tuesday's meeting, Robo told the San Diego Times that he does not "trust the media and without having the opportunity to write my own statement so I am [hesitant] to participate."
Robo on Thursday posted an undisclosed interview he had with NBC San Diego where he denied being racist and said he was only expressing his take on the COVID vaccine mandate.
After Tuesday's incident, Nathan Fletcher, chairman of the San Diego County Board of Directors wrote on Twitter that current board policies will be reviewed to "ensure a welcoming and productive environment for the public."
"We should all be outraged by the comments made at yesterday's meeting. It is unfortunate that some commentators at our Supervisory Board meetings have taken an increasingly low profile by attacking county staff and members. of the board, "he said.

[ad_2]