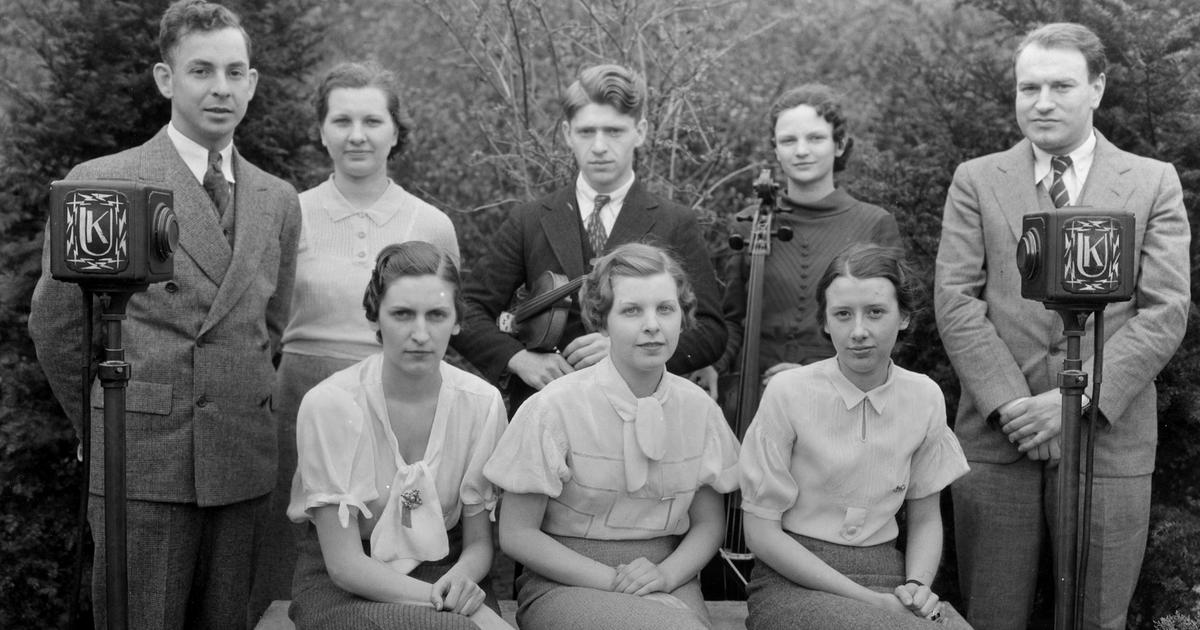 First UK-produced radio show broadcast 90 years ago today
LEXINGTON, Ky. (April 1, 2019) – The beginnings of the University of Kentucky public radio station WUKY occurred on April 1, 1929, when the first UK-produced program aired on WHAS Radio in Louisville. It took 11 more years before WBKY (the old WUKY call letters) actually aired as the first university-owned non-commercial educational radio station. It was October 17, 1940.
Radio productions on campus were however plentiful in the 1930s. Several programs were produced at the university, and according to an April 1, 1960, Kentucky Kernel story, telephone lines between Louisville and Lexington were leased to transmit programming from the University. UK campus at WHAS. The article said that "WHAS broadcast UK Agricultural College programs to farmers and housewives throughout Kentucky."
The man behind these early UK broadcasts was Elmer Sulzer, who created the UK Radio Arts Program, ran the UK Publicity Bureau and led a number of groups in the UK including the fanfare. He also started a system of educational radio listening centers throughout Kentucky.
Learn more about Sulzer in a Interview WUKY News Director Alan Lytle did with Sulzer's 92-year-old daughter Marjorie Collier in 2018. Lytle traveled to her home in Tullahoma, Tennessee, to conduct an oral history interview.
WUKY Managing Director Tom Godell's research into the station's history can be found on the History of the Radio World website. "WUKY turns 75."
In addition, station recordings and other radio-related oral history interviews are available at the University Archives and the Louie B. Nunn Center for Oral History of the Special Collections Research Center of the Libraries of the United States. UK. Here are some examples:
Get in touch with the University Archives and Nunn Center here: http://libraries.uky.edu/ContactSCRC or 859-257-8611.