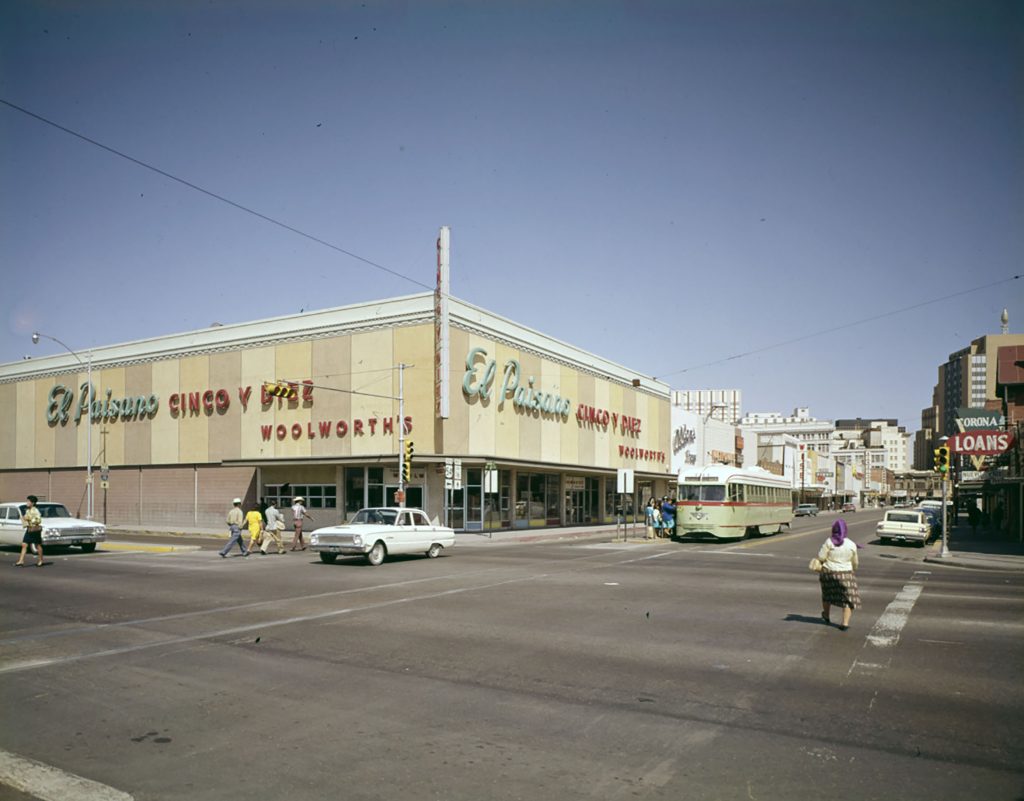 For over 20 years, the radio program "El Paso History Radio Show" has spotlighted Sun City
For two hours on Saturday mornings, turn your radio to El Paso's KTSM-AM 690 and you'll hear lively discussions on topics ranging from the geological formation of the frontier region to the legacy of Pancho Villa to the Bhutan's impact on the architecture of the University of Texas at El Paso. It's the Historic El Paso Radio Showa program dedicated to discovering the rich past of this region of the South-West.
The radio signal reaches listeners throughout El Paso County and southern portions of Doña Ana and Sierra Counties in New Mexico and, with clear weather conditions, can extend as far as Albuquerque. Others tune in from around the world, thanks to social media live streams on Facebook, YouTube and other platforms. "The joke I'm making is that we turned a television studio into a radio station," says Andrew J. Polk, who took over the show from his father, Jackson Polk, in March.
During the live broadcast, viewers can see historic photos that illustrate the day's topics, and they often comment on where they are viewing from. "Having people across the country interested and letting us know they're listening and enjoying the story that's going on has been very motivating," says Andrew J. Polk.
Historic El Paso Radio Show itself has a long history. No one knows exactly when the show premiered, but an early incarnation aired in the 1990s with host Leon Metz, the noted El Paso historian who died in 2020. At first sporadically, the show has started airing more regularly when Jackson Polk joined Metz as a co-host in 2001. As a teenager, Jackson Polk had been a disc jockey at radio station KHEY, and he got to know the longtime host of the morning show Charlie Russell, who recruited him to join Metz. The duo hosted the history show for a decade.
"Most of everything I heard was new to me," says Jackson Polk. "I grew up in El Paso, went to public school, and they never taught El Paso history, so I knew very little about what was going on in that city. I learned what I know basically sitting on this radio show.
Coming out of Metz in 2011, Melissa Sargent, who had an interest in voice-over work and is married to the historian and Wild West re-enactment Bernie Sargent, was asked to join as a new co-host.
After nearly 21 years at the helm, Jackson Polk handed over the mic to his son Andrew, the show's producer and program host. Speak El Paso and The El Paso Public Forum. Sargent also left the show, after the announcement that she and her husband were moving to Conroe.