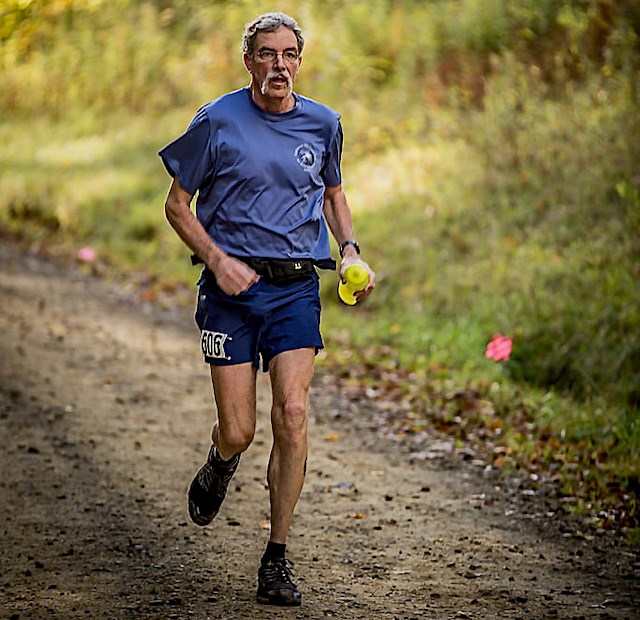 'Gary's Fund Run' to raise funds for Youngstown Radio Station
[ad_1]
Gary Sexton has worked with WYSU for 32 years and has been an avid runner since his teenage years. For him, it was obvious to combine these passions for this year's fundraiser.
[EDITOR'S NOTE — Difference Makers articles share stories of the local heroes making a difference in the Mahoning Valley. This section is made possible by our partners at America's Wholesale Outlet.]
YOUNGSTOWN – WYSU station manager Gary Sexton plans to run his age, or 65 miles, on Monday, October 25 in a bid to raise money and money for local public radio.
WYSU, 88.5 FM, is a public listeners-funded radio station licensed at Youngstown State University.
Classical music was the main format when WYSU started 52 years ago, but has since added national news programs such as "Morning Edition" and "All Things Considered" as well as various news and music programs, Sexton said.
"It's a place that I think is a very valuable resource for the community and it would be great if more people were aware of us and used us as well," Sexton said.
Sexton has worked with WYSU for 32 years and has been an avid runner since his teenage years. For him, it was obvious to combine these passions, with his love of nature, for a special event for this year's fundraiser.
"We have been conducting our fundraising campaigns for public radio differently since the start of the pandemic. More relaxed, less intense, we don't have volunteers here. All our commitments [and] donations come online, "he said. "It was kind of a way to create a little buzz, to do a little something different, to merge the two things (running and radio) together. Our audience knows that I've been a runner for a long time because from time to time I spoke [it]. … It kind of resonates, I think, in people, especially as I get older that I still try to do it.
Sexton said Mahoning questions that he had previously done a similar fundraiser for WYSU in 2005 – by hosting his first 50-mile ultramarathon to raise money for a new transmitter at the station with around $ 40,000 in donations.
To date, WYSU has over 470 contributions. Their goal is to reach 1,000 contributions by the end of October. Sexton said it was important to support WYSU as the station is heavily funded by the community.
"I think an important distinction is that we are a local public radio station. We don't advertise and right now about 60-65% of our funding is our responsibility and we receive funding from the university. So these fundraisers – we have two a year – are critical and most of the funds go to some network programming that we buy from NPR and other public radio services and some of the support. [and] things that we need to broadcast these programs, "he said.
"So we have a constant basic need for local funds through these membership drives and the subscription that organizations want to park, businesses and organizations," he added.
Community members can sponsor the race by donating dollars per mile they run on Grand Allegheny Passage by visiting this site.
Once there, click on "One-time donation of any amount" and enter the amount.
● $ 1 per mile = $ 65.00
● $ 2 per mile = $ 130.00
● $ 3 per mile = $ 195.00
● $ 5 per mile = $ 325.00
● $ 7 per mile = $ 455.00
● $ 10 per mile = $ 650.00
[ad_2]