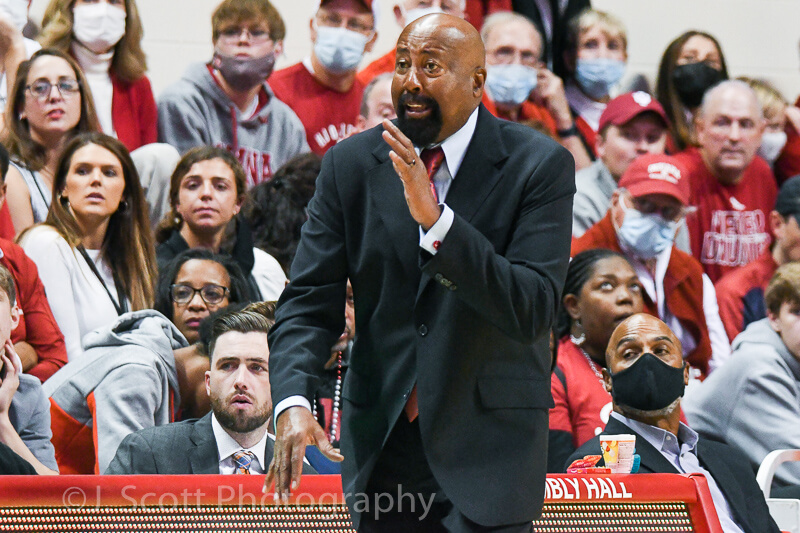 Mike Woodson Radio Show News and Notes – Inside the Hall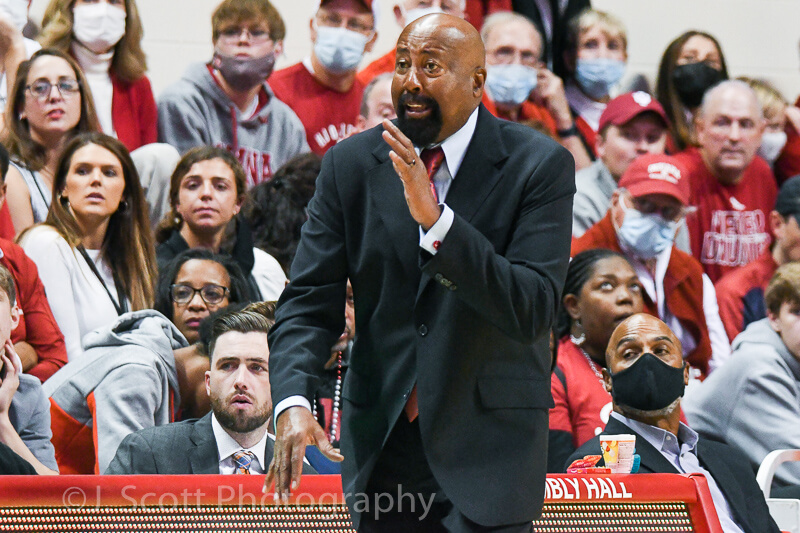 "Inside Indiana Basketball with Mike Woodson" returned Monday night as Woodson spoke with play-by-play announcer Don Fischer.
Woodson discussed Sunday's loss at Penn State and previewed Thursday's game against Ohio State at Simon Skjodt Assembly Hall.
• Woodson said Indiana had some of their best preparations of the season heading into the game against Penn State and said "most of the time the defense was pretty solid".
• Woodson on 3-point shooting for Penn State: "You can't expect them to miss. You have to make them miss.
• Woodson reiterated that Trayce Jackson-Davis "can't play 33 minutes and get five rebounds".
• Woodson said Rob Phinisee has been playing much better lately. "He is starting to mobilize and take up the challenge. This is what we need.
• Woodson on the struggles of Miller Kopp and Parker Stewart: "They struggled. But I have to help them. I just do. We were 4 out of 17 out of 3 last night. We shot the 3-ball pretty well. And defends it quite well. It kind of went the other way for us last night and we just have to make sure we don't let that happen again.
• On Indiana's offensive style of play: "I like the field to be more open. In college, you have to play pick and roll. We haven't been very good at that. That's why we kind of converted to display.
• Woodson said Indiana needed to "get more movement" and get guys Miller Kopp and Parker Stewart off screen.
• On the Indiana bench: "I have to bring Tamar (Bates) up to speed. He has personal problems. Big Mike (Durr) is still trying to find his way. Anthony (Leal) played a little. (Jordan) Geronimo, I couldn't be happier for a player. He was great when he came into the game. I am happy in this regard. I have to do a solid rotation again.
• Woodson said he thinks Trey Galloway will be back this week.
• On Race Thompson: "He was solid. He was like the glue of our baseball club. He did everything we asked him to do.
• To get this Indiana team through mentally: "If I had the magic pill, I'd give it to them tonight. We just gotta keep working, man. Practice makes perfect and we just have to keep working in practice and when we get into tight games we just have to relax and make basketball plays because we've been doing it in spurts this year.
• Indiana had Monday off under "NCAA rules," according to Woodson. He said the team would meet on Tuesday and break down the film and continue working ahead of games this week.
• Woodson says it's very important to win home games because "at the end of the day, there's no gimme's in the Big Ten".
• At the NBA level, Woodson said the coach he most admired was Larry Brown because of the way he prepared for games. "He kind of knocked it out of the park, as far as I'm concerned."
• On whether the transfer portal is good for college basketball: "I think the portal will change the game of college basketball and all sports if they allow it. You recruit someone, you hope to recruit them for four years. Get educated and play in your program and you grow with these players. But the portal changed that. I'm not looking at the portal for next year, I have to face what's in front of me now. And I hope like hell that the guys that I have on this team that are returning players are happy and eager to come back and learn and improve another year and see where we go from of the. I hope they don't have to force my hand and walk into the portal because that's not how college basketball was supposed to be, I don't think.
• On Ohio State: "He built a good system. He has an excellent system in place. He has a veteran ball club that has been around for a few years now. They're big inside and they're explosive on the perimeter with guys who can really shoot basketball. This is the first team we've had this look where you really have to focus on their low post game as well as their perimeter game. It will be a tough game for us. »
Filed to: Mike Woodson