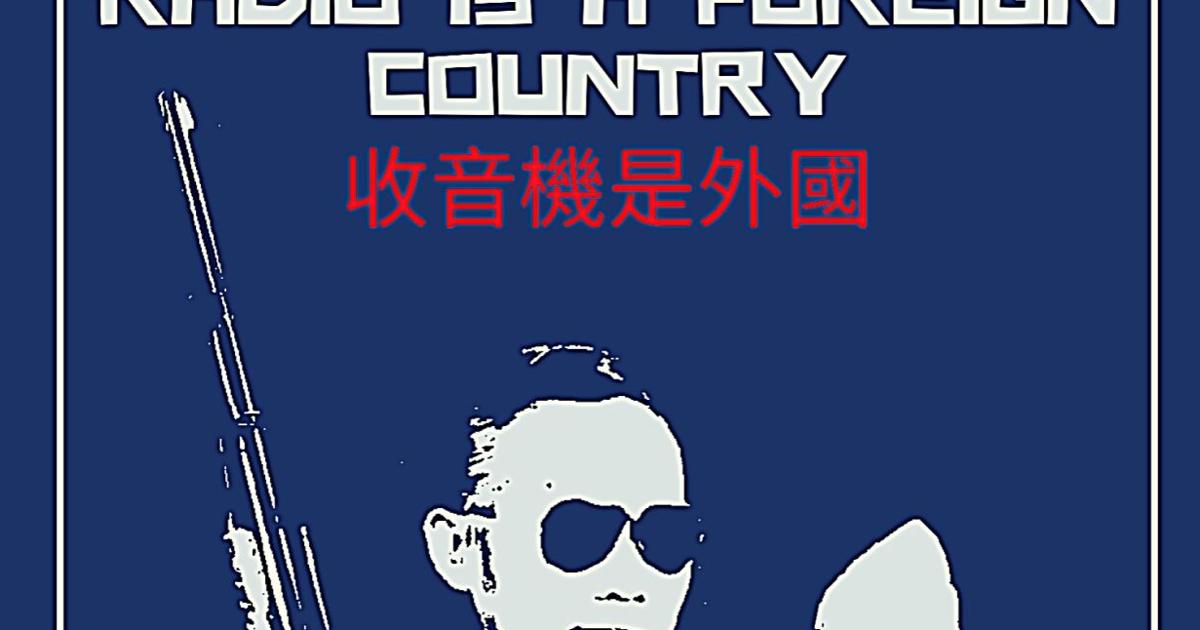 New Orleans internet radio station Radio is a Foreign Country unearths a world of obscure folk and regional music | Music | Weekly Gambit
Tune into the live stream at radioisaforeigncountry.org and you'll still hear some of the crackle of static radio over music from wildly divergent and distant places. You'll hear psychedelic guitar grooves from Azerbaijan, the rhythms of Haitian rara from country parades and the lamentations of public markets alternating with raw drums and synthesizers from Zanzibar, Ethiopia and Somalia.
Many recordings come from broadcasts by small radio stations around the world, including local folk and popular music that is rarely heard beyond its region of origin. Some music comes from tapes recorded by anthropologists and other cultural explorers, and there are naturalistic field recordings with an ambient feel, such as the nighttime sounds of forests or frogs in West Sumatra.
The site's content is curated, but it arrives at listeners in an unpredictable stream of songs and other snippets. The Lo-Fi aesthetic is not the goal, but may be the result of playing old tapes, unsophisticated recording instruments, or radio distortion, adding to its exotic feel. The haphazard approach and granular focus combine for an effect called ethnographic surrealism.
Radio is a Foreign Country was started by Kenneth Routon, a cultural anthropologist who came to New Orleans to teach at the University of New Orleans. When his teaching contract expired, he and his family remained in the city. Since then, he has built the internet radio project, which moved to 24-hour broadcasting in April.
The website's stream of songs and recordings draws randomly from its archive, but there's also a backlog of mixtapes. A few of the bands recently linked from the homepage include "Jaipongan", featuring music from a red-light district in Java, Indonesia; "Mantra Machine" blends Indian music from Mumbai, Mapusa and the Western Ghats captured by Italian sonic explorer Francesco Fonassi; and there is a selection of music from Cambodia and Thailand released by Animist Records in the Netherlands.
Radio is a Foreign Country launched four years ago with airings of its mixtapes, built around specific themes or regions. "Joged Bumbung Kepyak Blege" is a collection of bamboo gamelan instruments used to provide music to one of Bali's few secular and flirtatious traditional dances. There are over 90 mixtapes posted on the project's Soundcloud page.
Routon began making his own mixtapes while living outside of Mexico City after college. A few years ago his wife gave him a shortwave radio, and he started thinking about it because he was able to pick up signals from Cuba and Nigeria and unidentified Arabic music. He also listened to ethnographic and rare recordings released by Smithsonian Folkways, UNESCO, French label Ocora, Barenreiter and more. But he was enthusiastic about Alan Bishop's recordings for the Sublime Frequencies label, he says.
"Bishop's radio collages are full of wild, dizzying cuts of obscure folk and pop styles, DJ banter, commercials, radio plays, sound anomalies, crossover signals he had recorded on the radio during travels to places like Morocco, India, Sumatra, Cambodia, North Korea, etc. Routon says "It's not everyone's cup of tea, but I was captivated. His collages radio are inspired by a DIY punk philosophy and, for me, a perfect illustration of what in anthropology is called "ethnographic surrealism", which not only values ​​fragments, curious collections and unexpected juxtapositions, but seeks also to bring out the revolutionary energies of old-fashioned things.
The station has attracted fans and other contributors including music bloggers, record labels, scholars, travelers and other enthusiasts. Weekly shows include "Aural Archipelago", by ethnomusicologist Palmer Keen in Java, and "Maghreb Tapes" with cassette recordings from Algeria and Morocco. "A cabinet of curiosities of Cumbias" is in preparation. As the network grows and support expands, Routon wants to introduce live broadcasts from contributors around the world.
---