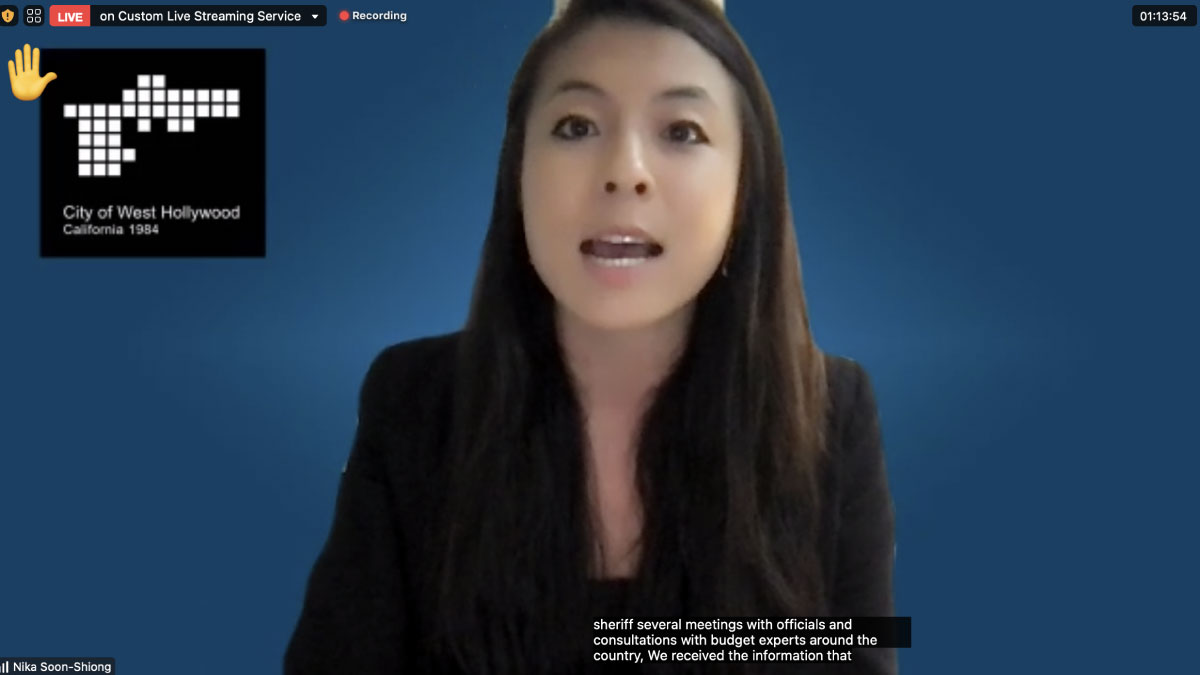 So Long, Soon-Shiong. The muses of the John Phillips radio show
During her short tenure as West Hollywood's Public Safety Commissioner, Nika Soon-Shiong hasn't exactly covered herself in glory. In Thursday's Daily News, John Phillips took a cold, hard (but hilarious) look at his "achievements," such as voting to defund the police, which cut the number of deputies in the city's sheriff's department. LA County from 60 to 56.
What have been the results of this change so far? As Phillips points out, "In such a short time, Soon-Shiong has put some pretty serious numbers on the board as — you should pardon the expression — public safety commissioner. Under his watch last year, West Hollywood saw a 32% increase in violent crimes, a 126% increase in property crimes, and a 137% increase in overall crimes, including murder, assault, rape, arson, human trafficking and burglary.
Add to these grim statistics 137 incidents of pickpocketing at city bars in the first two months of this year alone and it's easy to see that critics of the granddaughter of Los Angeles Times owner Dr. Patrick Soon-Shiong, have many reasons to be, well, critical.
Phillips continues: "And here is the icing on the cake. After throwing West Hollywood to the wolves, Soon-Shiong quickly resigned as Commissioner of Public Safety and announced that she was moving to London, England to complete her doctorate… and would presumably launch an initiative called "De- Fund The Bobbies". (Soon-Shiong is still serving and has not resigned but said she is preparing to leave.)
"Of course she can't be bothered to stay and live with the consequences of her reckless actions, it's the non-billionaires in West Hollywood to worry about."
For more on Phillips' fun but overly specific thoughts on Soon-Shiong's reign, check out the Daily News article below.