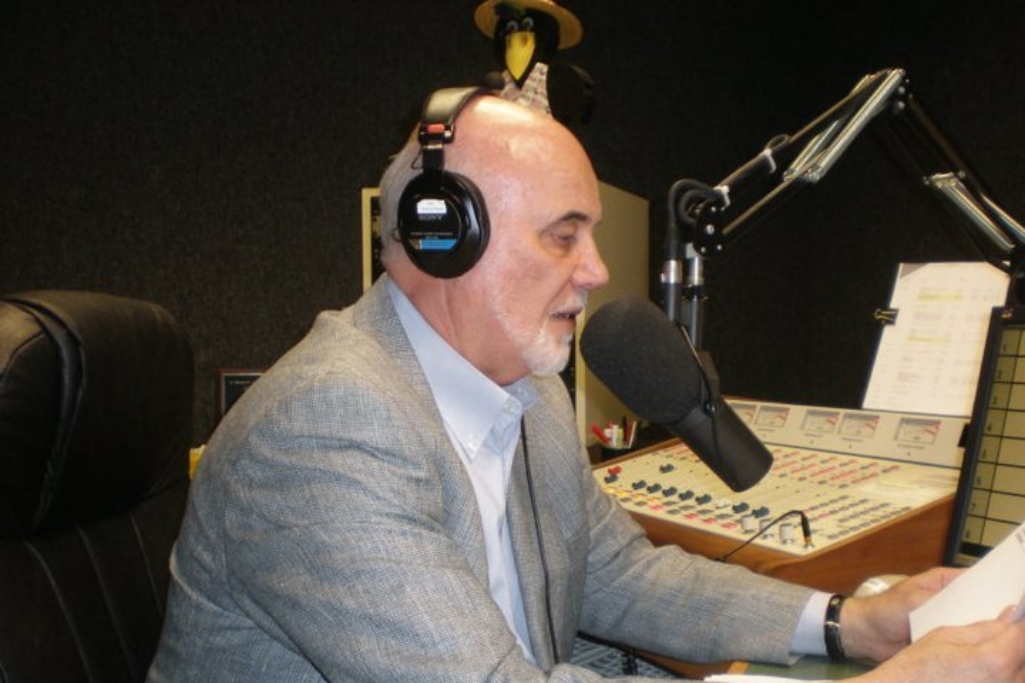 Southern Baptist pastor hosts award-winning Washington radio show • Biblical Recorder
Although he may not appear to be a typical two-vocation minister, the Southern Baptist pastor Don kroah said being a full-time pastor and hosting an award-winning radio show are just two things he thinks "God has assigned to me."
Kroah, who has been the senior pastor of Plymouth Haven Baptist Church in Alexandria, Virginia, since 2015, also hosts "The Don Kroah Show" on 105.1 FM WAVA (Washington, Arlington), which is owned by the Salem Media Group.
The show airs daily Monday through Friday from 4 p.m. to 6 p.m. and has received numerous broadcast awards since its launch in 1997.
Its most recent award was a first prize for Best Documentary or Public Affairs Program to the Virginia Association of Broadcasters.
The program's winning submission was an interview with former Virginia Congressman Frank Wolf regarding the Christian genocide in Nigeria. The competition for the prize included all general radio programming, not just Christian.
Despite his success in the radio business over the years, Kroah sees it only as an adjunct to his ministry.
"My primary vocation is that of pastor, but my vocation also that the Lord has assigned to me is dissemination, and I think both have served each other well in terms of the body of Christ and the way we have been able to work, "Kroah said.
Kroah said the show's location near DC allows it to host influential guests in the political and economic spheres, but the show also prioritizes discussions on Christian topics with well-known pastors.
Ministry officials the show interviewed include Tony Evans, Chuck Swindoll and Charles Stanley. Kroah stressed that he wanted to use the show's platform not to achieve worldwide success, but to build the kingdom of God.
"I have a microphone in front of me and I try to remind myself regularly that it is not my microphone, it is the Lord's," he said. "I never had the desire to separate the two, and I just view the church as obligated to meet the needs of the culture whatever they may be.
"This is God's opportunity for us (the radio show) to talk about the culture and reach out to people who otherwise would never be sitting on one of our pews, but we can reach them with Christ's message and make a difference that way. "
In addition to hearing from some of the world's greatest Christian leaders, Kroah used the show to discuss important Christian issues such as the persecuted church and world discipleship.
"The persecuted church in general has been a passion of mine since I've been in the ministry, but mostly coming to the Washington area with such a great platform to talk about this issue," Kroah said. "We have a deep obligation to the suffering church."
The show frequently organizes fundraisers for organizations that support the persecuted church and holds discussions about Christian persecution, as they did with Wolf.
Regarding discipleship, Kroah founded a nonprofit organization called "Reach Africa Now" in 2001, which focuses on equipping and training pastors.
Ahead of the COVID-19 pandemic, Kroah said he would visit Africa at least once a year, speaking and ministering primarily in Nigeria and Tanzania. He said he believes supporting other pastors is one of the most important ways of ministry.
"I think the two most important areas of ministry are to strengthen churches and encourage their pastors because they are agents of change in their cultures," Kroah said.
Pastor and broadcasting have been a part of Kroah's life for a long time.
Shortly after starting his first pastorate in Maine in 1963, he contacted the local radio station to see if it was possible to start a church program.
He eventually served as a pastor and worked in broadcasting in New England for over 20 years.
After moving to Virginia to begin the current show, Kroah gave up being a full-time pastor, but occasionally preached in various churches.
After serving as an interim pastor at Plymouth Haven Baptist in 2014, the church asked him to consider accepting a call to be a pastor.
Kroah said he initially said no on several occasions, but he felt the Lord "speak to me in my mind that he wanted me to reconsider."
While it works for him, he doesn't recommend the life of a bivocational pastor for everyone. He suggests that pastors only try to do several things if they know God has called them to do it, and says his love for the pastor and spreading is what drives him.
"Both things have to be clearly designed as God's will for that person, otherwise it will just make them ineffective at both ends," Kroah said. "I think the great challenge for the pastor is not to get distracted or to stray from his primary purpose of building up the saints and preaching the Word… I hold the pulpit for a great long-term responsibility. term of what goes on in a particular church.
"I do what I do because I know deep down that these are the things God has assigned to me. … It is my love for the Lord and my desire to make sure that I do what He wants me to do that is worth it.
(EDITOR'S NOTE – Timothy Cockes is an editor at Baptist Press.)