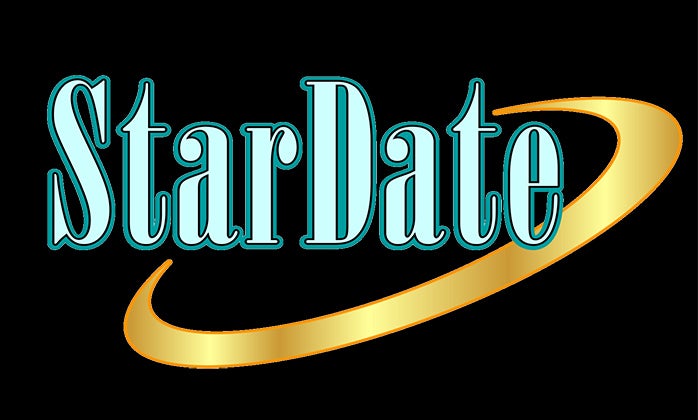 StarDate radio program celebrates 40 years
AUSTIN, Texas – The longest-running nationwide science program marks a milestone. "StarDate" radio, produced by the University of Texas at the McDonald Observatory in Austin, is celebrating 40 years on air nationwide. In its nearly 15,000 daily two-minute episodes, "StarDate" has brought sky watching and astronomy to millions of listeners across the United States. Today, it is broadcast on approximately 400 affiliated radios, split equally between public and commercial stations.
"The McDonald Observatory is proud to have produced 'StarDate' for 40 years and to connect with the community of astronomy enthusiasts who follow the program," said Observatory Director Taft Armandroff.
Each month, "StarDate" offers a balance between topics related to astronomy and space science. About half of the programs each month are related to observing the sky: eclipses, meteor showers, planetary conjunctions, stars and constellations, etc. Other topics relate to important birthdays, recent scientific discoveries, Earth's place in the cosmos, and related topics that help place astronomy in a broader cultural perspective.
"StarDate" began as a telephone messaging service in 1977 and aired on October 1, 1978 in Austin as a daily radio show called "Have You Seen the Stars Tonight?" After receiving a grant from the National Science Foundation (NSF), the program began to be distributed nationally in 1978 under the name "StarDate", with writer / producer Deborah Byrd and announcer Joel Block. When the NSF grant was drawing to a close, the McDonald Observatory hired Sandra Preston to market the program to radio stations. She then became Deputy Director of the Observatory, overseeing all public outreach programs until her retirement in 2016.
Byrd and Block left the series in 1991 to found the "Earth and Sky" radio series. Damond Benningfield, a science journalist, became the writer / producer, with Sandy Wood, a voice talent and radio personality, taking on the storytelling duties. Both maintain these functions today. Tom Barnes, a researcher at McDonald Observatory, has also been a technical writer since 1991, along with Shayna Brown, owner of ChezBoom Audio in Austin, sound engineer since 2002.
"It's been quite a journey," said Benningfield. "It's so much fun to be able to tell people what we've learned about the lights they see in the night sky and the really smart ways scientists and engineers are devising to explore the universe. Astronomy has changed dramatically since 'StarDate' first aired, and it's great to watch those changes and share them with our audience.
In addition to the flagship radio program, StarDate magazine brings science and stargazing to thousands of subscribers every two months. StarDate Online contains information on astronomy and sky observation as well as a searchable database of radio scripts. Visitors can also listen to past radio shows online or subscribe to the podcast. StarDate also reaches tens of thousands of fans via social media.
The "StarDate" radio gave birth to a sister program, "Universo", in the Spanish language, which aired from 1995 to 2010. The program was also translated into German for several years under the name "Sternzeit".
Note to editors: Visit StarDate online at http://stardate.org