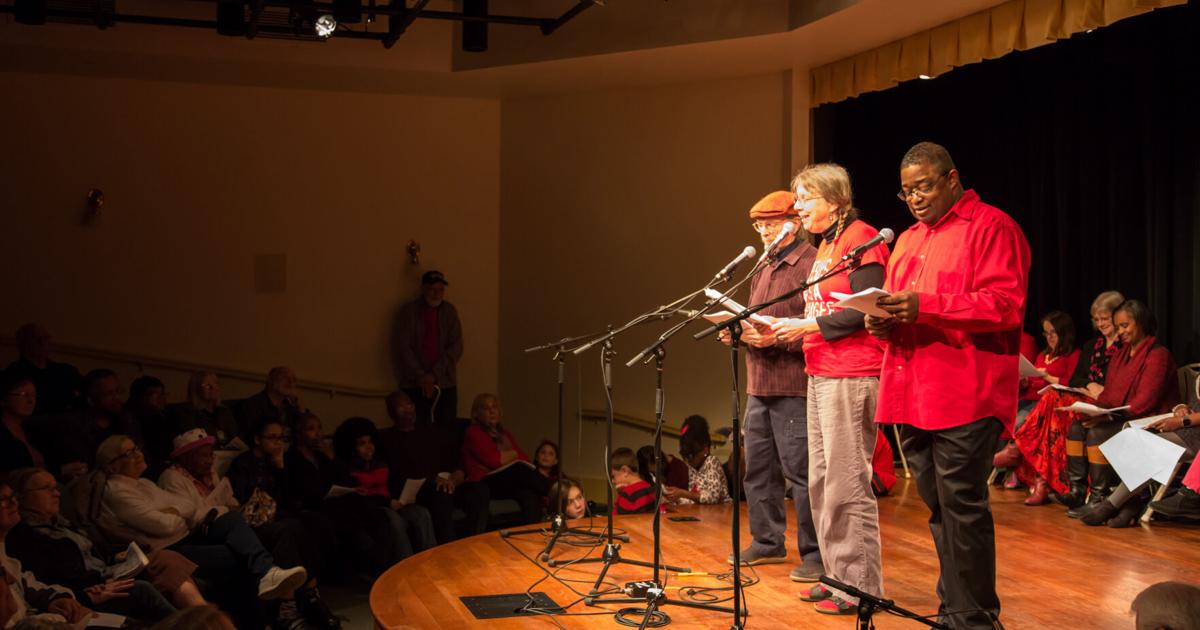 StoryTown Radio Show returns to Jonesborough | Life
The StoryTown radio show returns to the stage Monday, January 24 at 7 p.m. at the McKinney Center in Jonesborough, followed by a season-opening gala featuring music and treats from Sweet E's Bakery and Side Hustle Custom Bakery.
The hour-long storytelling show with music is formatted like an old-fashioned radio show, filled with true regional stories that connect audiences to their place, performed by a cast of local characters, all of whom inhabit the east of Tennessee. The live program features musical guests from all over Appalachia, Virginia, Georgia, Tennessee, and North and South Carolina.
The 2022 season is filled with great musical acts, including January's opening act from Freddie Vanderford and Brandon Turner, the famous blues duo from Buffalo, South Carolina, specializing in the Piedmont Blues. Vanderford was inducted into the South Carolina Folk Life Hall of Fame for his mastery of the blues harp and harmonica.
Other musical guests scheduled for 2022 include Momma Molasses, Adam Bolt, Ubunibi-Afia Short, Aaron Jackson, Virginia West and the Jonesborough Novelty Band, among others.
The January 24 show is also the season opener, and immediately after production audiences can sample free treats from local Jonesborough bakeries, Sweet E's and Side Hustle Custom Bakeries, and have the opportunity to speak with actors and musicians.
Tickets for this live show are $10 and are available online at Jonesborough.com/tickets or by calling the Jonesborough Visitors Center at 423-753-1010. Season passes are also available for $90 for the 10-show season.
The StoryTown radio show is sponsored in part by a grant from the Tennessee Arts Commission.
For the latest news and updates, download the Johnson City Press app.