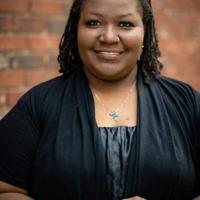 StoryTown Radio Show to Celebrate Black History Month | Life
JONESBOROUGH – The radio show StoryTown will celebrate Black History Month on February 28 at 7 p.m. at the McKinney Center in a production that will feature stories and skits about the lives and contributions of local African Americans in Jonesborough and in the East Tennessee area, all drawn from oral histories collected through the StoryTown initiative.
The lives of regional residents Mary Katherine Williams, Mary Alexander, Alfred Greenlee, Nancy Robinson, Pastor Danny Johnson and many more will be featured on stage by the cast of the radio show.
The special musical guest will be Ubunibi-Afia Short, seen most recently in Anne G'Fellers-Mason's solo show "Nancy," and the original musical "Welcome to Marfa." Short, who first appeared on StoryTown last year, wowed audiences with her moving rendition of Nina Simone's "I'm Feeling Good."
Tickets are $10 and are available online at Jonesborough.com/tickets or by calling the Jonesborough Visitors Center at 423-753-1010. Season passes for this year's StoryTown radio show are also on sale and guarantee a spot at this event, which often sells out in advance.
This project is funded in part by a grant from the Tennessee Arts Commission.
Jonesborough StoryTown's award-winning radio show and podcast is presented as a story-filled radio performance of yesteryear at the McKinney Center. The production airs on local public radio 89.5 FM on the last Wednesday of the month, with bi-monthly podcasts on www.storytown.simplecast.com.